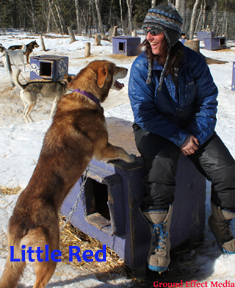 Congratulations Michelle Phillips on 1st Place at the Yukon Quest 300!! Michelle finished just 8 seconds ahead of Aliy Zerkle(2012 Iditarod runner-up). I'm sure Michelle will have stories to tell you this summer when we stop at Caribou Crossing and the sled dog camp.

The Yukon Quest 300 is a recognized 300-mile qualifying race for both the Yukon Quest International Sled Dog Race and the Iditarod Trail.

We wish her luck at the Iditarod on March 2, 2013!